ARTIST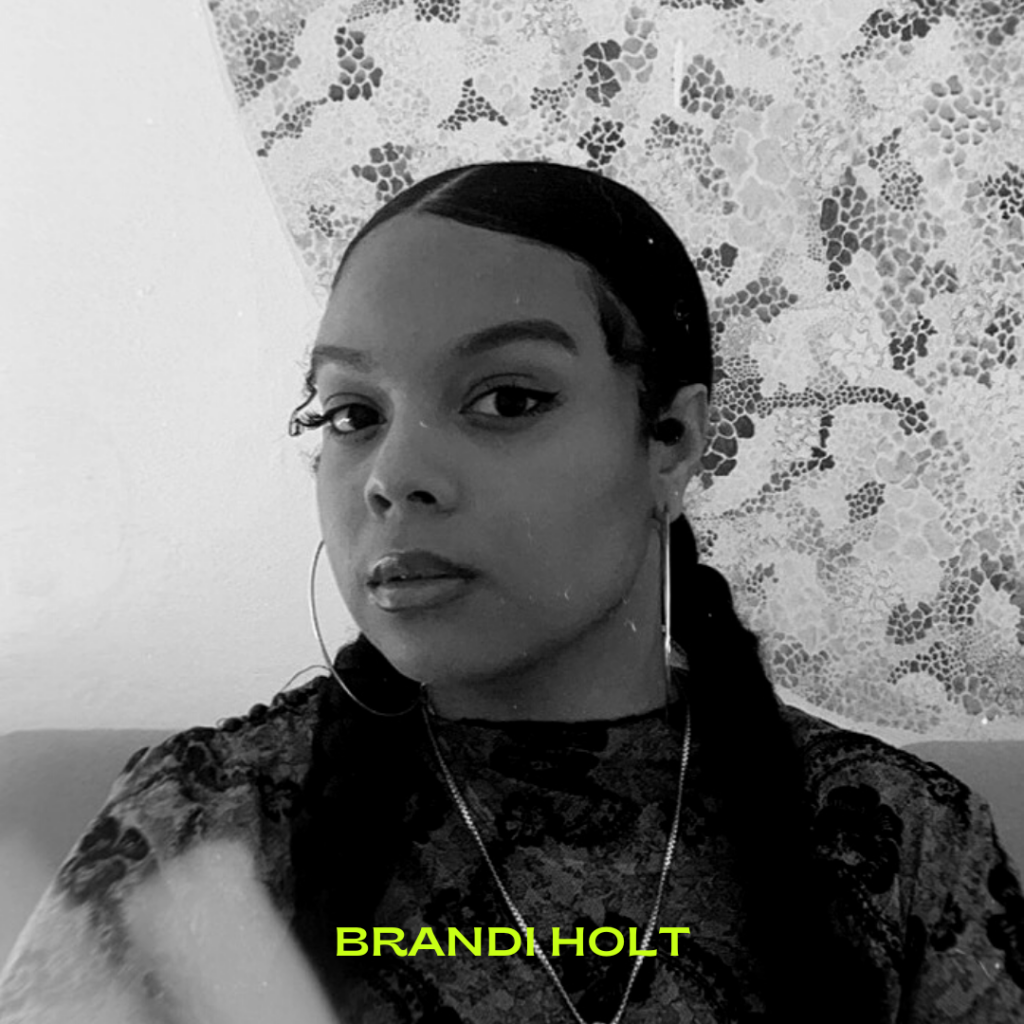 Brandi Holt
New York
Holt is a Black American and Afro-Colombian designer, artist, and arts administrator living in Brooklyn, NY. She has been designing and creating art under the label Escarria for the past 10 years.
Brandi's design inspirations are pulled from an intimate process of honoring maternal ancestry, the overlooked elements of femininity, and the essence of the people she creates for. With each design she aims to create a visceral and hypnotic sensation amongst audiences that pull viewers in.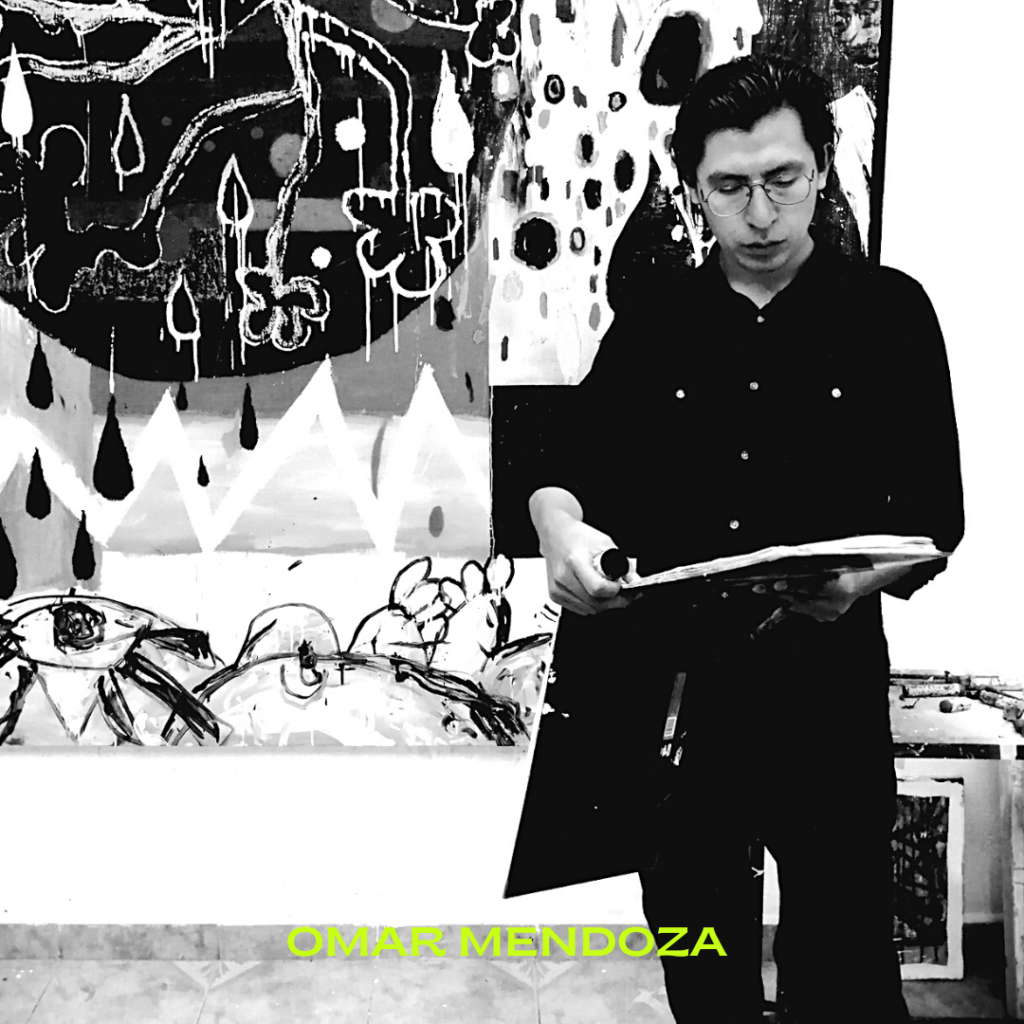 Omar Mendoza
Mexico City
Mendoza has a bachelor in Visual Arts from the Faculty of Arts and Design UNAM 2012-2016, he has exhibited his work in independent spaces and museums in Mexico, such as "SAJAK" individual exhibition at Mashimón, "SUUT" individual exhibition at Radio28CS, "PARÁMETRO" collective exhibition at Carrillo Gil Museum, "LA MUJER DE 60X SESENTA" collective exhibition at MUCA UNAM, "XXXVI ENCUENTRO NACIONAL ARTE JOVEN", collective exhibition at Casa de la Cultura Victor Sandoval in Aguascalientes, Mexico.

He has participated in art fairs such as Feria de la Acción Mexico City 2019, FAMA Monterrey 2020 and FAIN Mexico City. And he has been invited to participate in several art residencies with COBERTIZO, Casa Equis, Radio28CS, Mashimón and Centro de las Artes de San Agustin Oaxaca.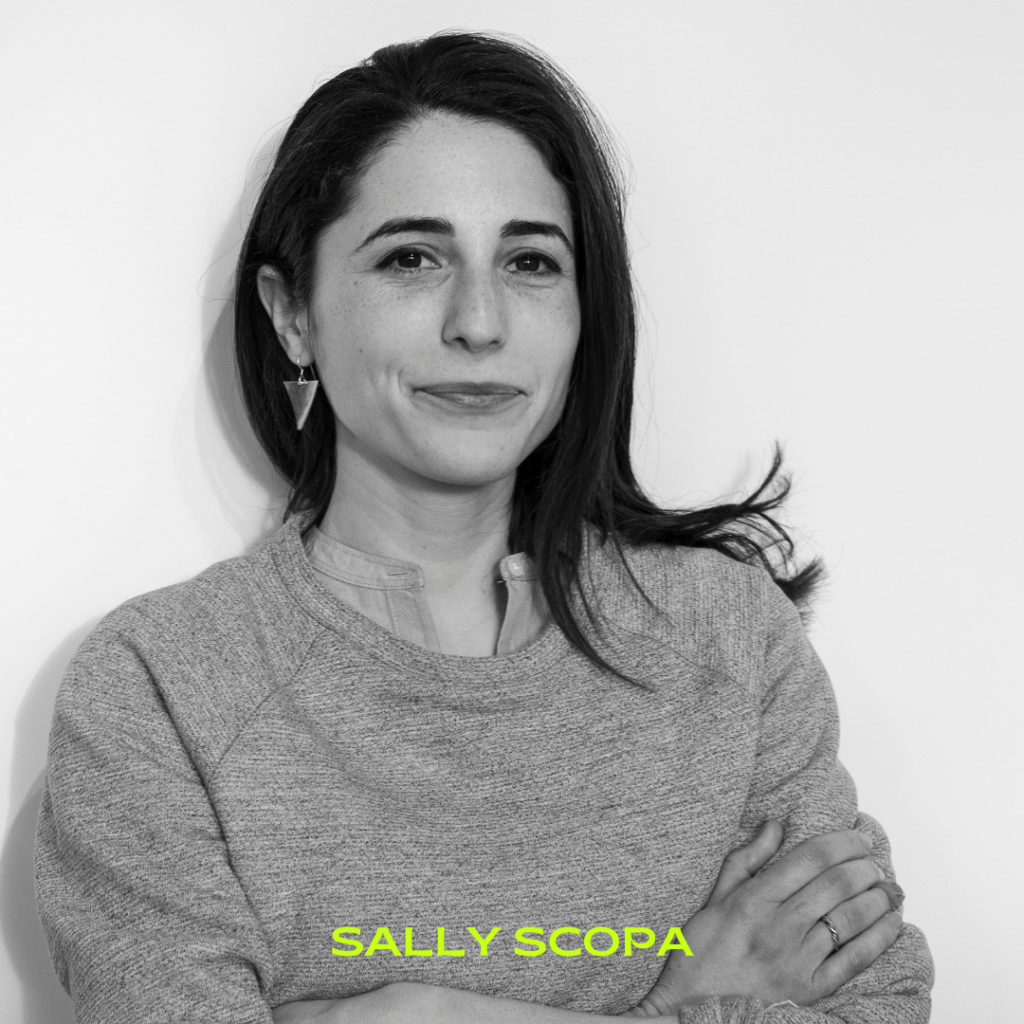 Sally Scopa
San Francisco
Scopa is a painter from San Francisco, California. Her playfully ornate, formally experimental works question the cultural reverence commonly attached to painting, while celebrating and earnestly engaging with the medium as a tool for expression.
She graduated from Harvard University in 2013 with a BA in Visual and Environmental Studies, and from Stanford University in 2019 with an MFA in Art Practice. She has recently participated in solo and group exhibitions at Eve Leibe Gallery (London), Biquini Wax EPS (Mexico City), and 5-50 Gallery (NYC).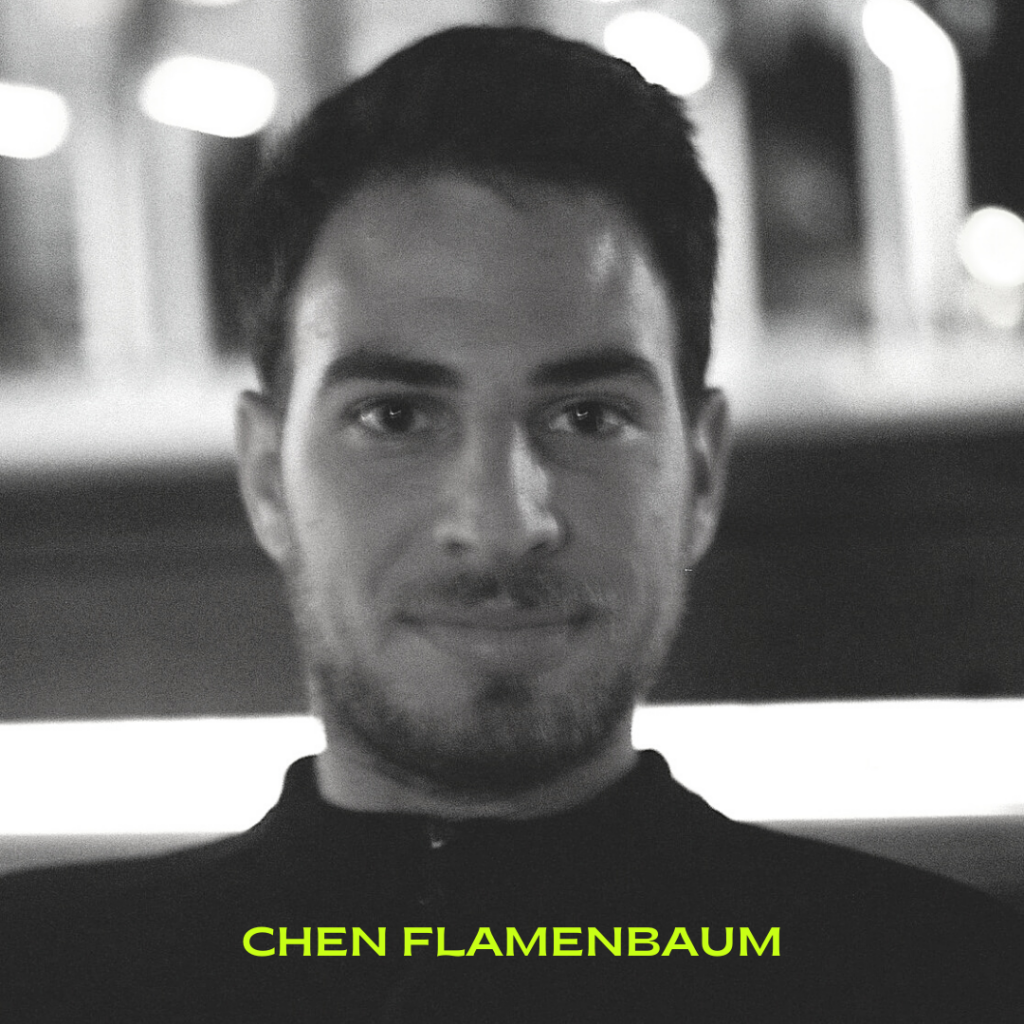 Chen Flamenbaum
Tel-aviv
Flamenbaum is a multidimensional artist that explores the option of paintings and objects becoming and changing into another.
In his works, he combines the worlds of psychoanalysis, sexuality, and Traditional-craft. The foundation of his works deals with the tension between opposites: sketch and sculpture, masculinity and femininity, matter and spirit.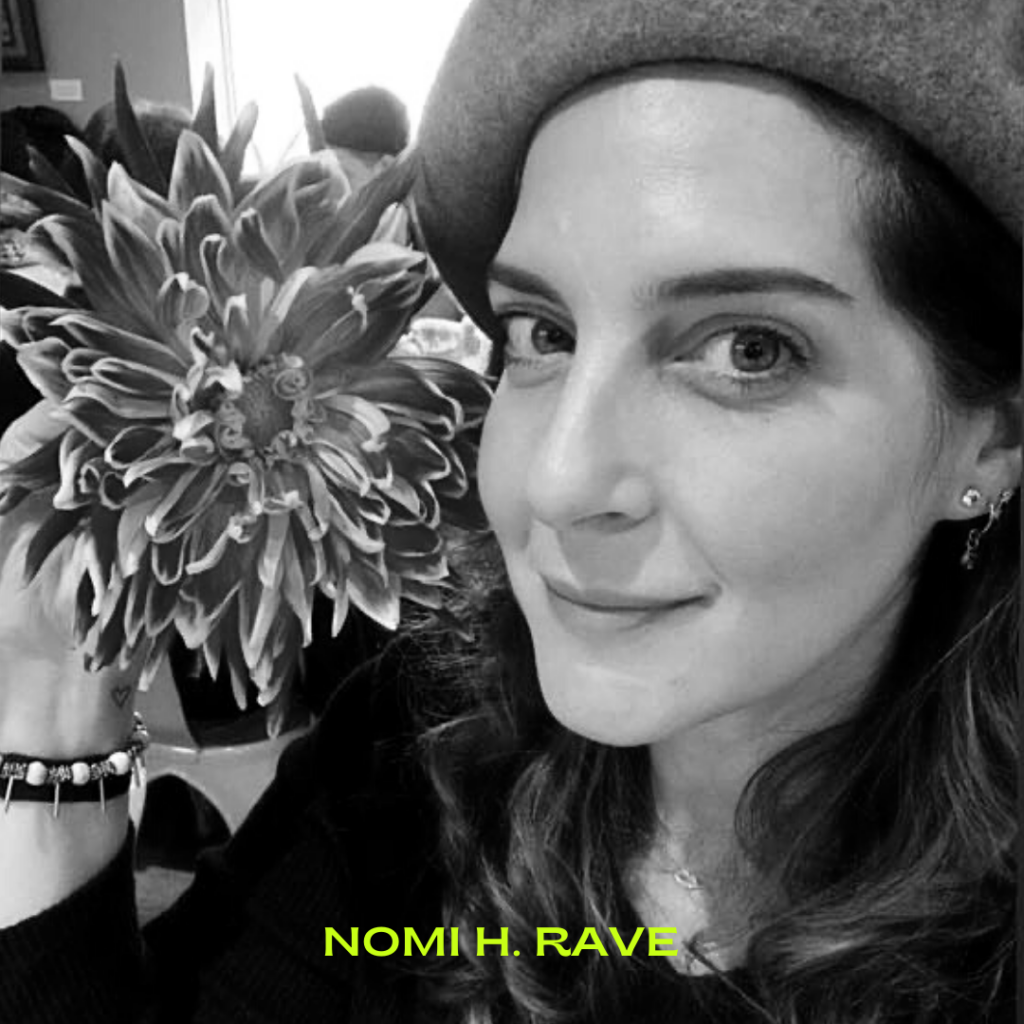 Nomi H. Rave
New York/Woodstock
Rave is a fine art photographer living between New York City and Woodstock, Upstate New York. She studied Photography at the ICP- International Center for Photography, NY. She explores different forms of photography from studio portraits fashion scene, street photography and is mostly passionate about the art of nature in particular flowers.
"Inspired from the nature around me, I photograph flowers and create with them colorful images"
MENTORS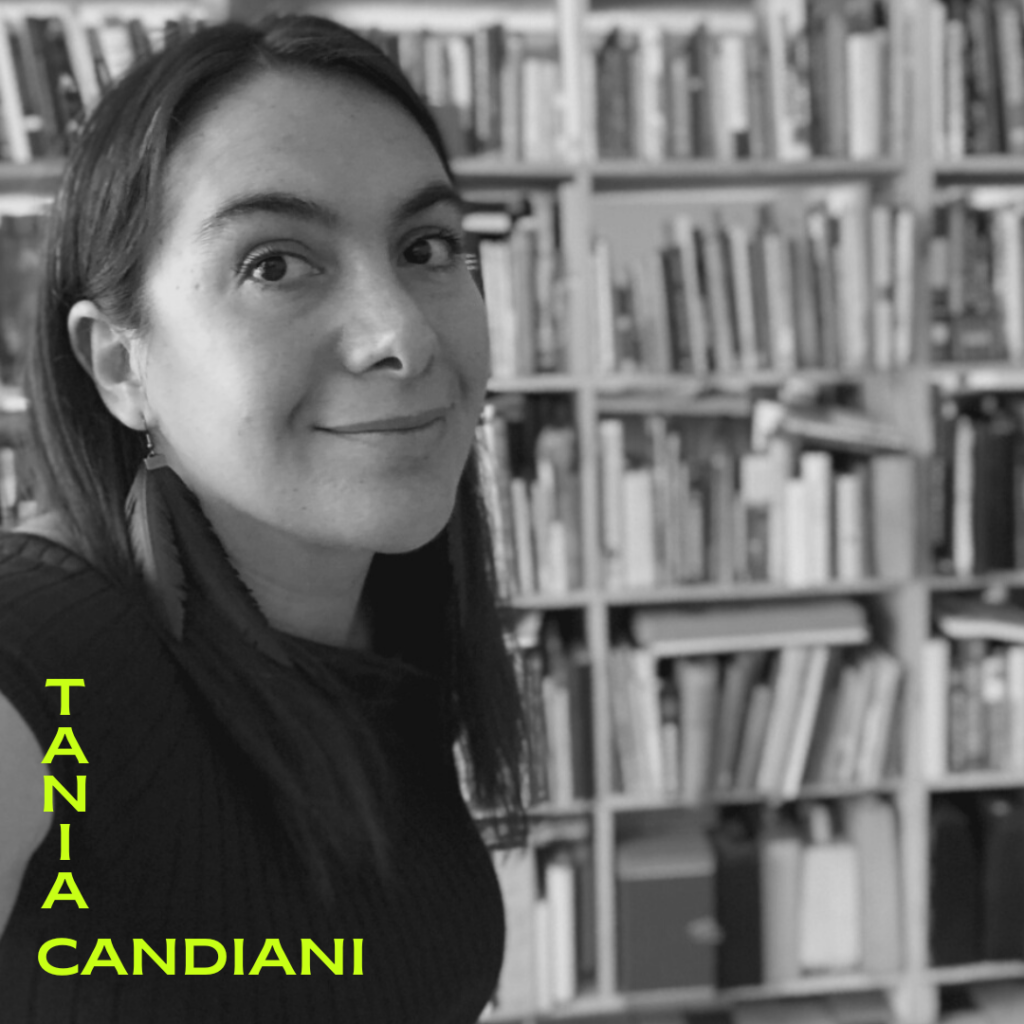 Tania Candiani
Mexico City, Mexico

Candiani has been developed in various media and practices that maintain an interest in the complex intersection between languages systems -phonic, graphics, linguistic, symbolic and technological. She has worked with different associative narratives, taking as a starting point a proposal to invent from reordering, remixing, and playing with correspondences between technologies, knowledge and thought, using the idea of organization and reorganization of discourse, as a structure of creative and critical thinking and as material for actual production.
The translation between diverse systems of representation is key in the materialization of her work. She has created interdisciplinary working groups in various fields of knowledge, consolidating intersections between art, design, literature, music, architecture and science, with an emphasis on early technologies and their history in the production of knowledge.
Candiani has projects that involved craft, labour, tradition, synesthesia, rhythm and translation. She has a special interest in projects developed for a specific site due to the precise social- historical bonds that these triggers. Candiani uses historical records and archives as materials, just as if it were a fabric, which leads to intuitive forms of materialization.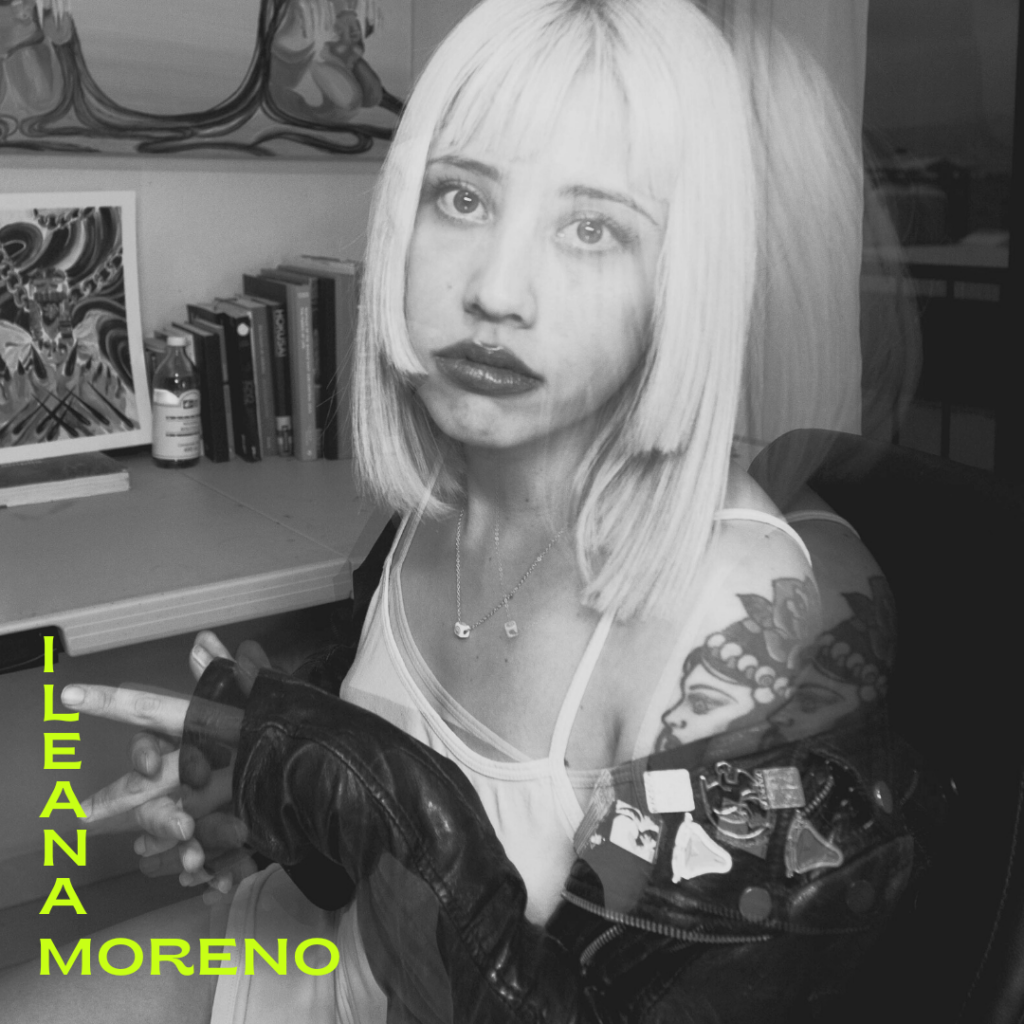 Ileana Moreno
Mexico City
Ileana studied Visual Arts in FAD-UNAM and has a Patternmaking and Clothing Specialty from the Zeitgeist Institute of Fashion and Patternmaking.
She has exhibited work individually in spaces like Bikini Wax (Mx 2019), Ladrón Galería (Mx 2020), Estudio Marte (Mx 2021), and Luis Galería (Mx 2022) and counts with multiple collective shows nationally and internationally.

She works both with conventional media, such as painting, sculpture and embroidery, and with unconventional media-associated with fashion-such as glitter, synthetic hair and plastic. The choice of materials and their combinatorics starts from the revisions it makes of History, specifically of rituals and gods. The conceptual and visual narratives he proposes make use of speculation, rewriting and playfulness to subvert the naturalized readings of the past.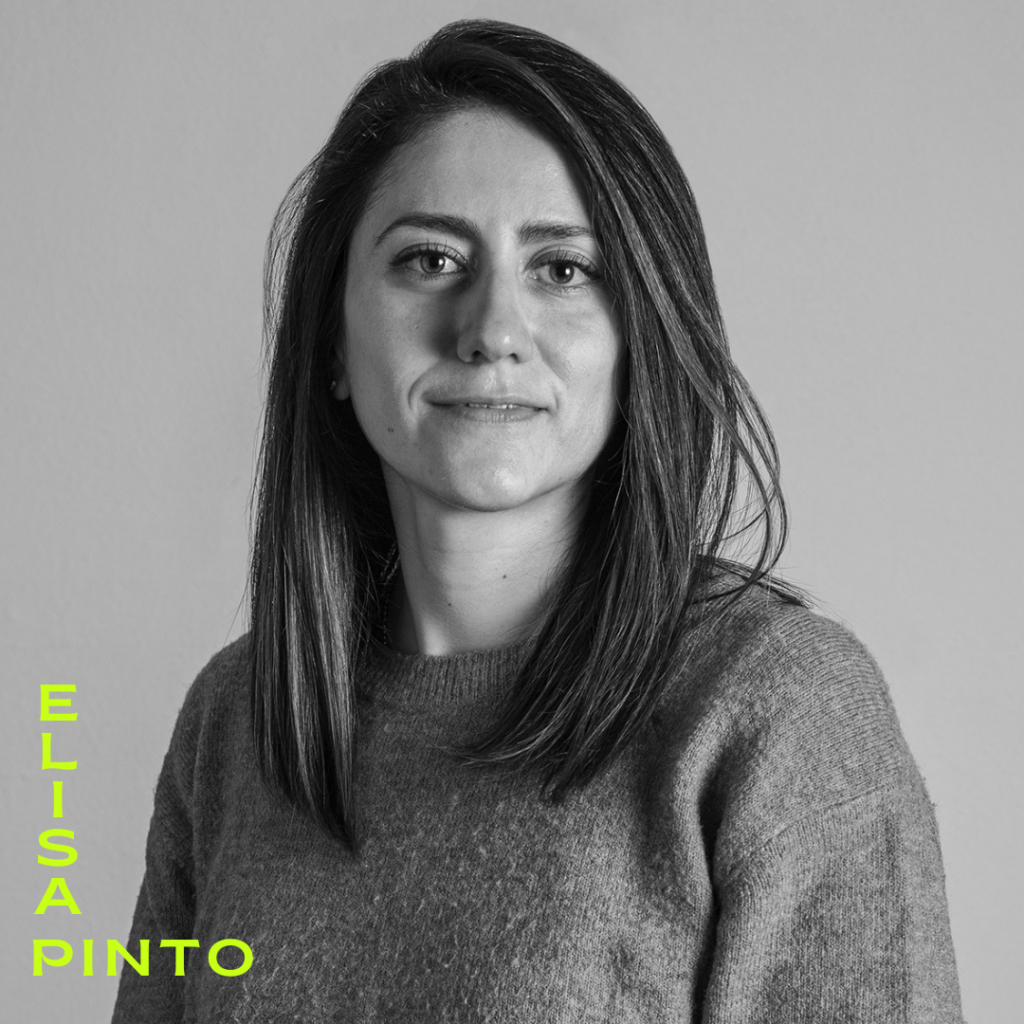 Elisa Pinto Delgado
Aguascalientes, Mexico
Lives and works in Mexico City. She has a degree in Visual Arts from the Autonomous University of Baja California, Mexico; and a postgraduate at the Higher Institute for Fine Arte (HISK) in Gent, Belgium.
Her artistic practice has been a constant search for personal images, a questioning of her reality and identity. In this sense, her work is above all autobiographical, and many of her pieces are conceived as acts of healing. She mainly uses collage, graphics and sculpture creating new meanings from decontextualized and reassembled elements.
Her recent works focus on materialising lost childhood memories, in search of a sense of wholeness and
belonging.
Recent exhibitions include "Normal exceptions: Contemporary Art in Mexico" Jumex Museum, Mexico City, MX (2021); "New Songs for Old Cities", Netwerk Aalst, BE (2021);"Art Cares
Covid" Musées Royaux des Beaux-Arts de Belgique. Brussels, BE (2020); "Under Certain Circumstances" IKOB, Museum of Contemporary Art. Eupen, BE (2020); "Bodega ACME" Mexico City, MX (2019); "We were never nothing" Mexico City, MX (2018). She has been recipient of the Artistic training abroad scholarship (PECDAZ 2019) and Emerging Artist Production Grant (PECDAZ). Zacatecas, Zac., MX (2015).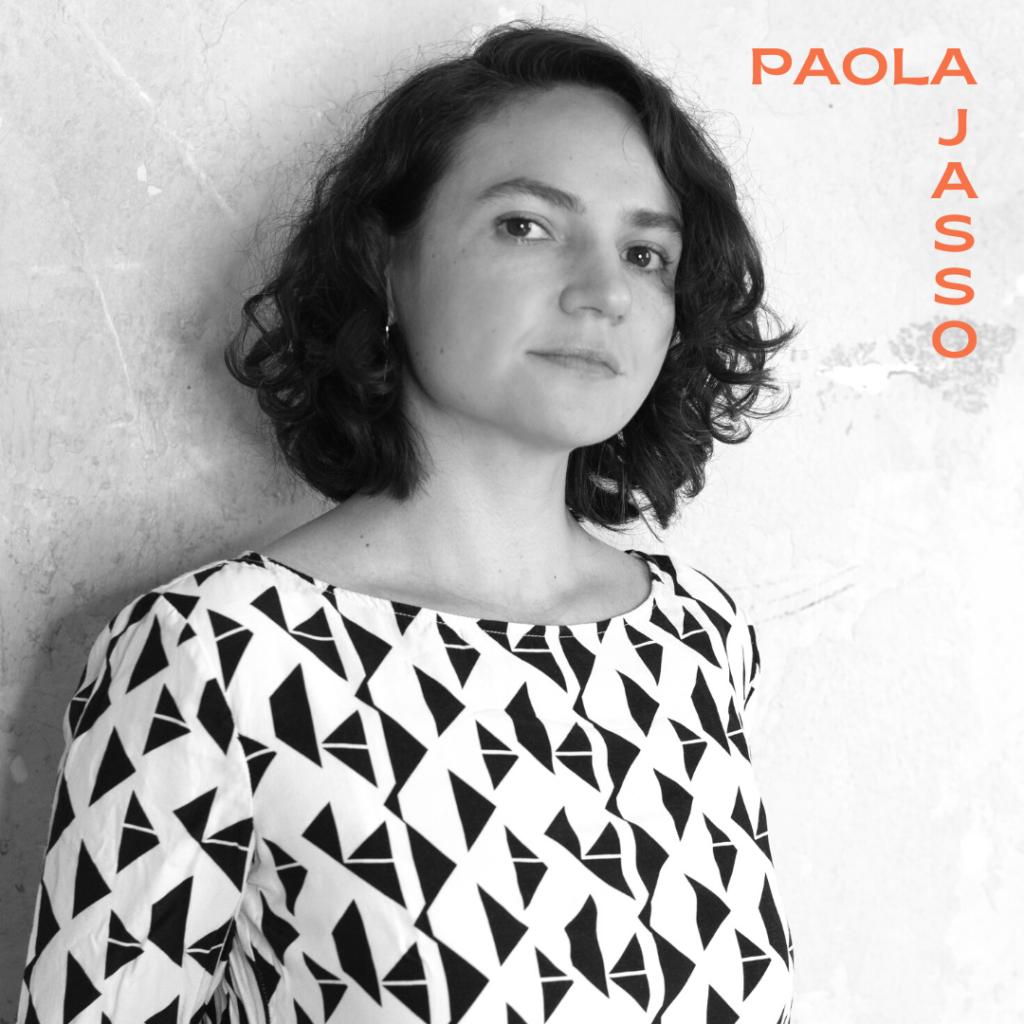 Paola J. Jasso
Michoacan, Mexico
Curator, editor and artistic director from Morelia Michoacan. Bachelor in History from Universidad Autónoma de México (UNAM), Jasso has developed her curatorial practice in national and international galleries as well as in private institutions and independent spaces.
Her research and collaborations with artists are related with gender, social art additionally to horizontal collaborations with communities.
Chief Curator at Casa Wabi foundation from 2018 to 2020, she was in charge of the Residency and Exhibitions Program in Casa Wabi Puerto Escondido and Santa Maria la Ribera headquarters in México City. Curator and Artistic Director at Galería Proyecto Paralelo (2014-2018), Co-Editor of ANIMAL magazine from 2011 to 2015, gallery Director of La Caja Blanca (2011-2014) and Editor of the art book collection Malaletra libros from 2010 to 2012.
Photo credit: Arlette del Hoyo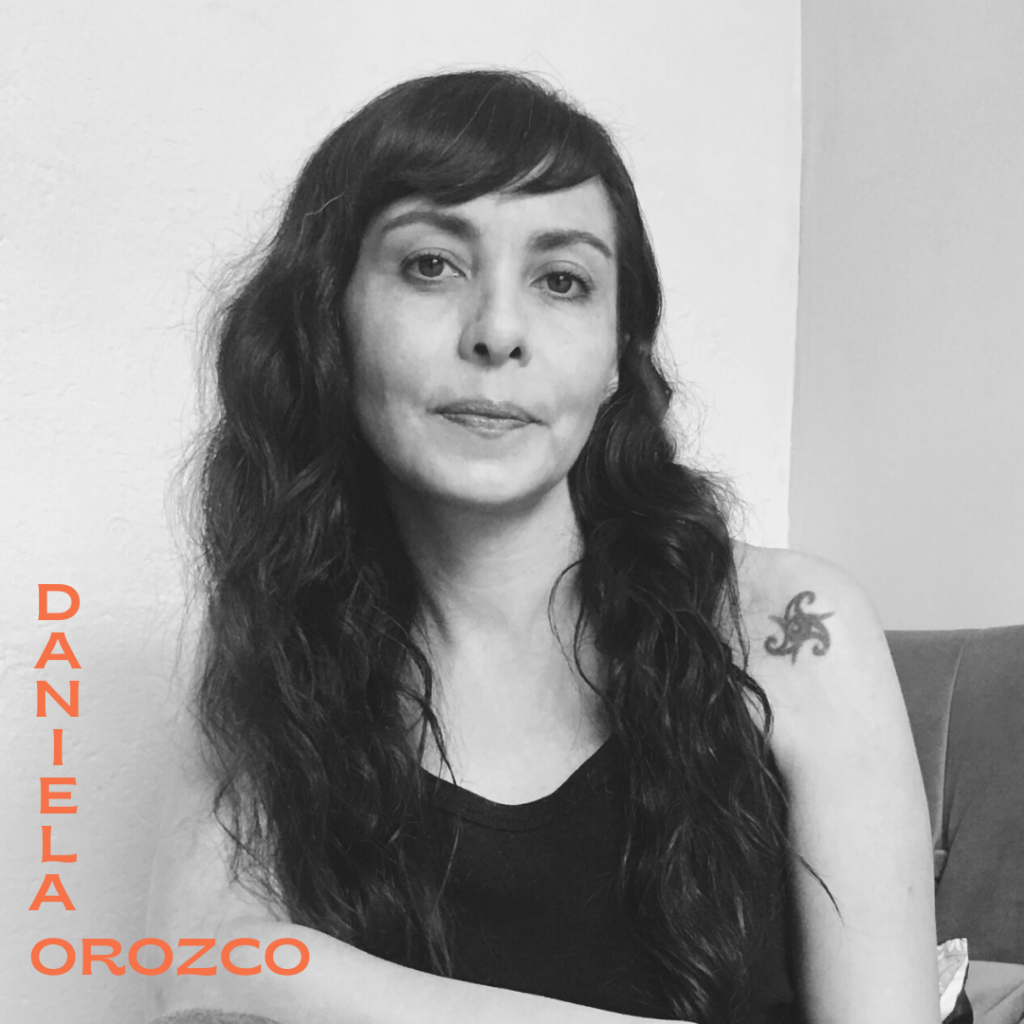 Daniela Orozco
Mexico City
She has received a Masters Degree in Art History, specialized in Curatorial Studies, from Universidad Autónoma de México (UNAM), and a Bachelor of Arts (BA) from Universidad del Claustro de Sor Juana. She has participated in various artistic creation and art criticism courses, among which the following are highlighted:
Five moments of the Art Critics (2013), and Crisis of Art Critics and Introduction to Latinoamerican Art Critics (2014) at the University Museum of Contemporary Art (MUAC).
In 2008 she began working as an academic liaison in the Education Department of Centro de la Imagen (Image Center), where she collaborated in the coordination and selection process of the Contemporary Photography Seminar (2009 and 2010), as well as in the XIV Photography Biennial.
In 2011 she was part of the Exhibitions Area of the Museo del Palacio de Bellas Artes (Museum of Fine Arts), where she carried out the documentation and curatorial assistance in various exhibitions of the period 2011-2013; during this period she was in charge of the research and selection of material for the Documentary Room linked to the exhibitions "German Expressionism: the Graphic Impulse" and "Edvard Munch: Graphic Symbolism" (2012).
Daniela Elbahara
Monterrey, Mexico
Gallery owner, artistic director and entrepreneur of contemporary art in Mexico, She founded and directed Galería Yautepec, Material Art Fair,Daniela Elbahara Gallery and Salon Cosa, an encounter of contemporary objects.