ARTISTS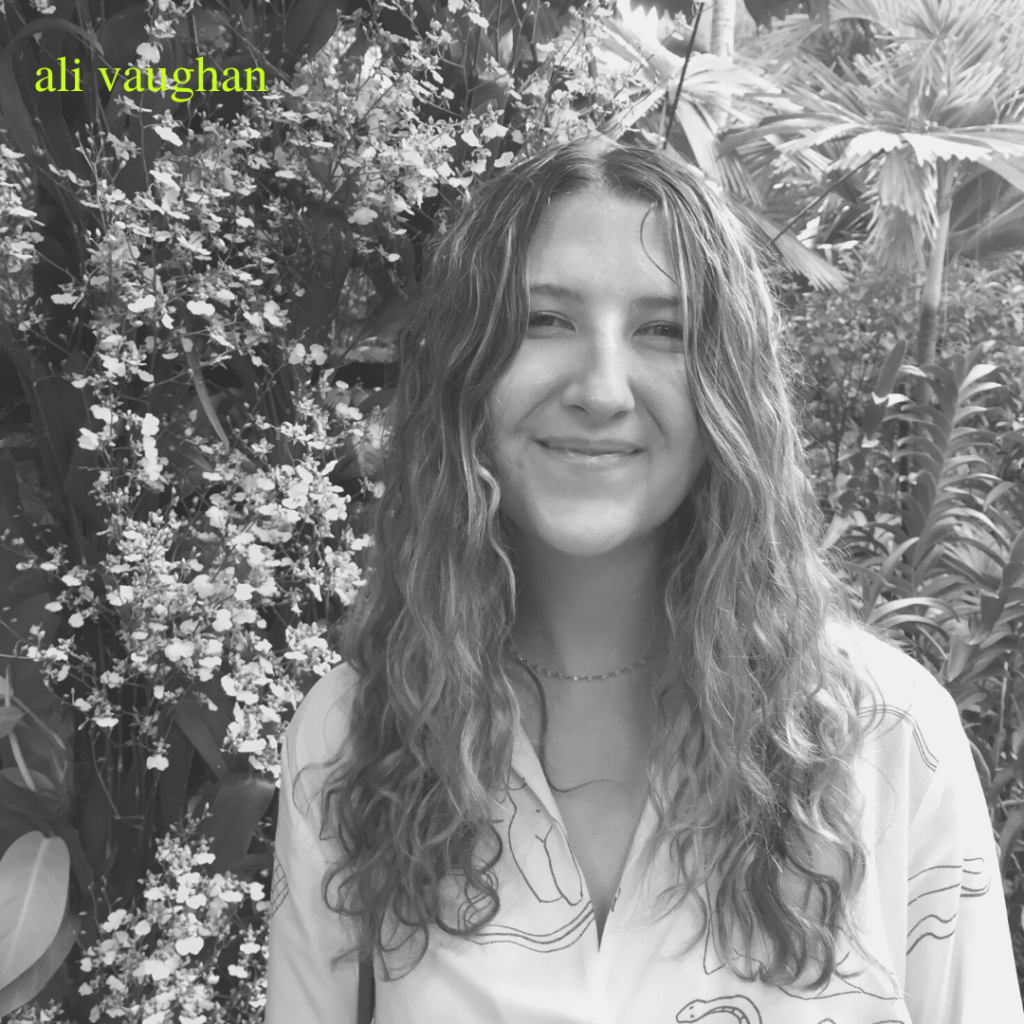 Ali Vaughan
Boston
Ali Vaughan is an artist who creates sculptures centered around ecological concerns and somatic, personal, and spatial experience. Through embodiment and observation, the work explores the tension between industry and ecological anxiety. It balances the violence, curiosity, and desire in the will towards extraction with the potential for protection, presence, and restoration within nature and the body.

Vaughan received a BA with Honors in Art Practice and a BA in Art History from Stanford University. She has exhibited in the de Young Museum, the Stanford Art Gallery, and Coulter Gallery and completed a residency at The Steel Yard in Providence.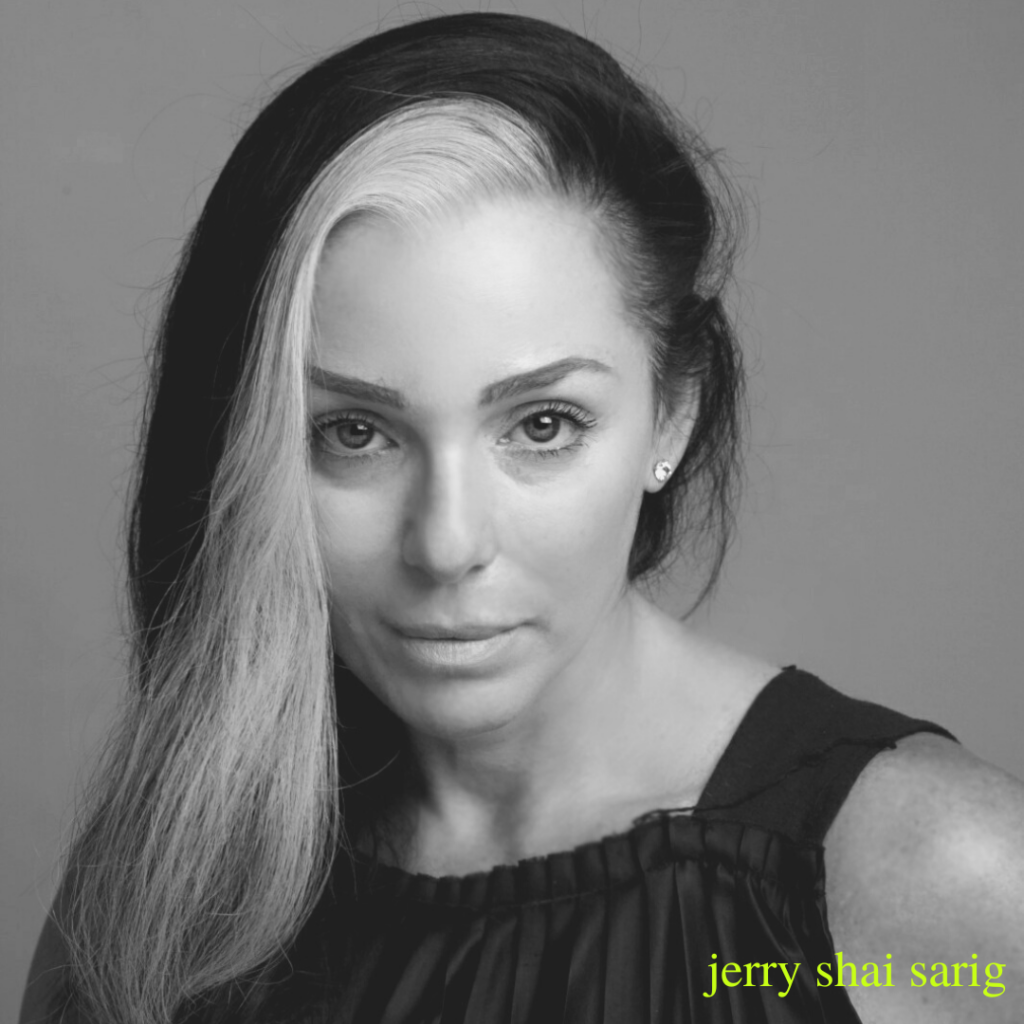 Jerry Shai Sarig
Tel Aviv

Sarig's practice explores the topic of childhood; memories and her own early drawings inspire her craft. The examination of this subject matter in her art is also an exploration of the self, consciously and unconsciously bringing into expression the same imaginary childhood characters, time and again, although in different forms and textures.

She uses embroidery, ceramics, acrylic and oil paintings, sometimes independently and sometimes in combination. Her works are a visual collage, mixing shapes, drawings, and threads.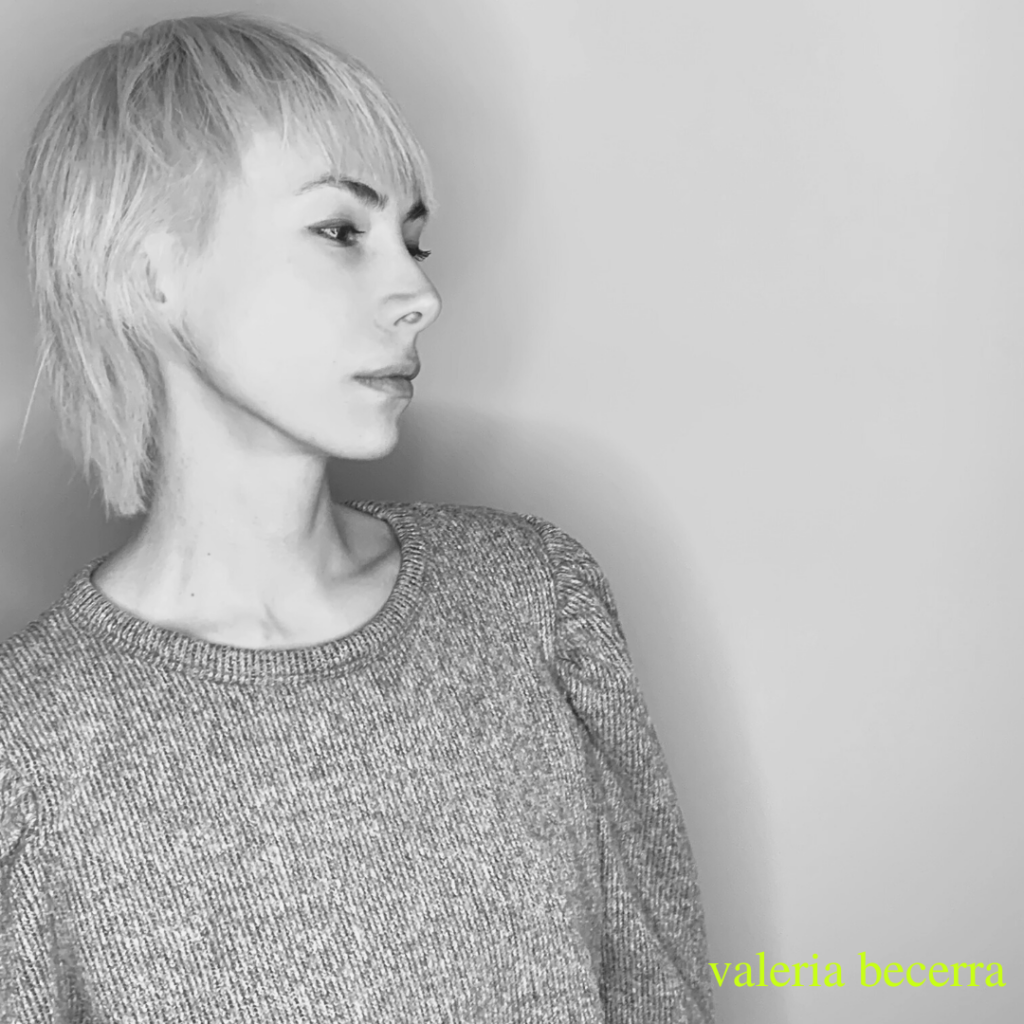 Valeria Becerra
Bogota

Interdisciplinary artist based in Mexico, Becerra's work and research are influenced by the sociopolitical conditions and dynamics of site and space, making experiments with different references, contexts and languajes.
Her current practice focuses on the embodiment of resulting forms in art, of particular non archived social dynamics in Mexico such as meditation and dreaming so it can be translate through matter and installation in space.
Deny Ramos
Ciudad de México

Ramos's work mainly focuses on printmaking nevertheless, this discipline has allowed her explore in textile, installation, photography, painting, drawing and the possibilities of her own body. Japanese philosophy and aesthetics works as a poetic operator to feel life in its multiplicity and in that way start talking of the self-referential.

DIY culture is adopted by the artist work as a political posture in which she prefers to get involved in every part of the process -conceptual, design, handmade. Her current work is about identity and the psi geográfico from the study of specific sites in which color and textile have an important weight in contemporary conversations.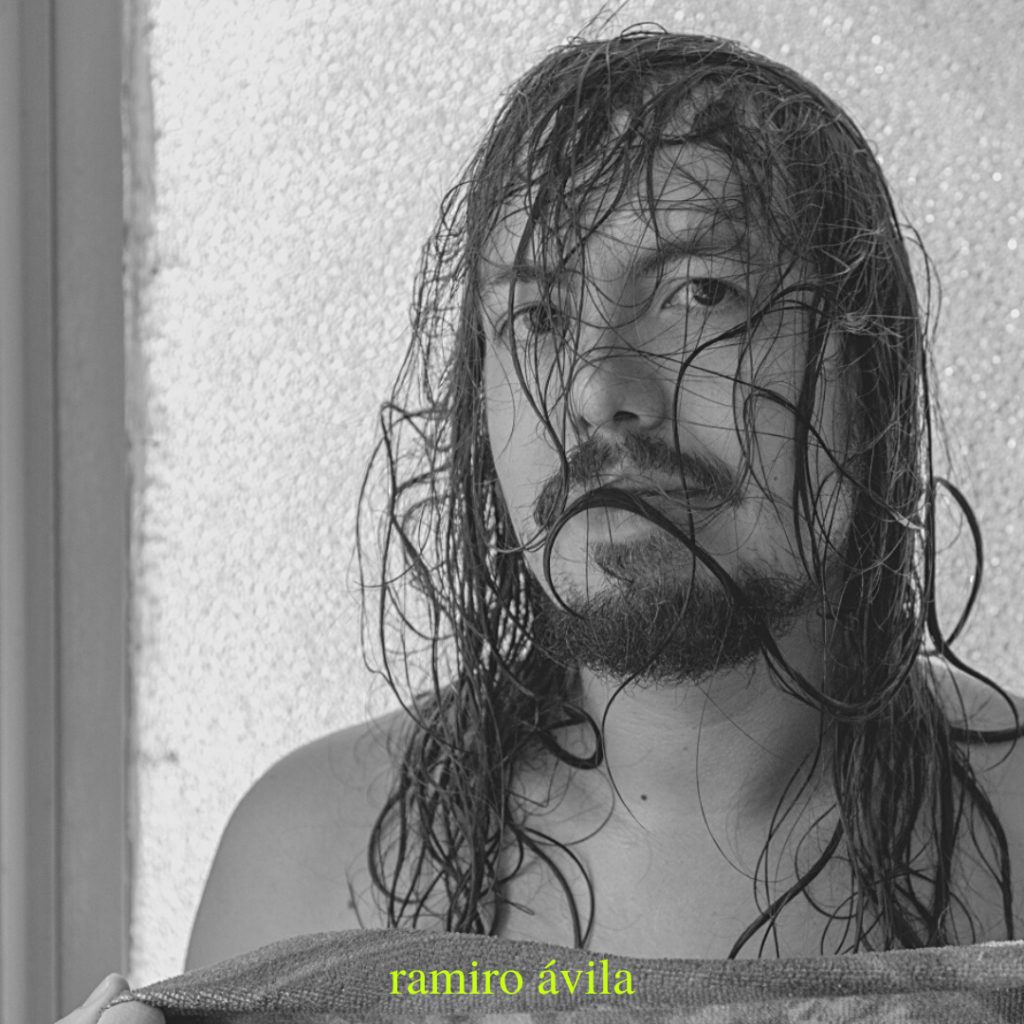 Ramiro Ávila
Guadalajara
Avila's work explore different disciplines with the aim of approaching to the notion of the elusive, using ways of different knowledge that take place in supernatural, superstition, mythology and ritual. Making his practices expand the possibilities of finding meaning in reality, making everyday experience into speculative depth.
This hint of the supernatural concept responds to a curiosity about human finitude, which is assumed by Ávila through corporality, daily life and the anecdotical.
MENTORS AND ADVISORS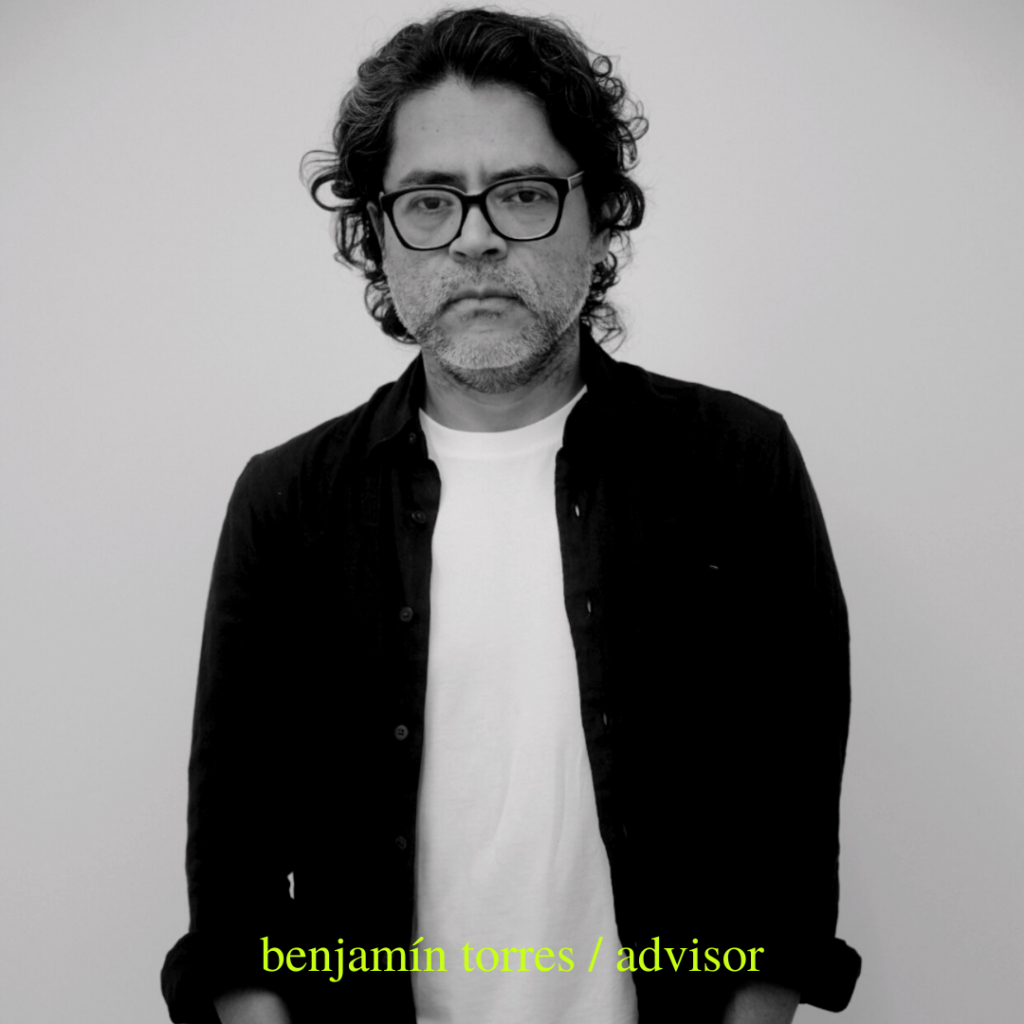 Benjamín Torres
Artist

Torres early career started in the sculpture field, later on he directed his work towards experimentation, within a more open and post-conceptual of three-dimensional practice. Collection, dismantling, mass media information and analysis of consumption devices are the main references of the artist. The methodology in his production comes from the post avant-garde scene: appropriation, intervention, recontextualization and assembly, which he uses to re-signify global cultural phenomena and his immediate environment.
His work has been presented in more than 80 group exhibitions and 16 solo exhibitions in Mexico and around the globe, including: 'Approaching Abstraction' in Blain|Southern Gallery in London and '¡No trabajes jamás!' in
Pequod Co.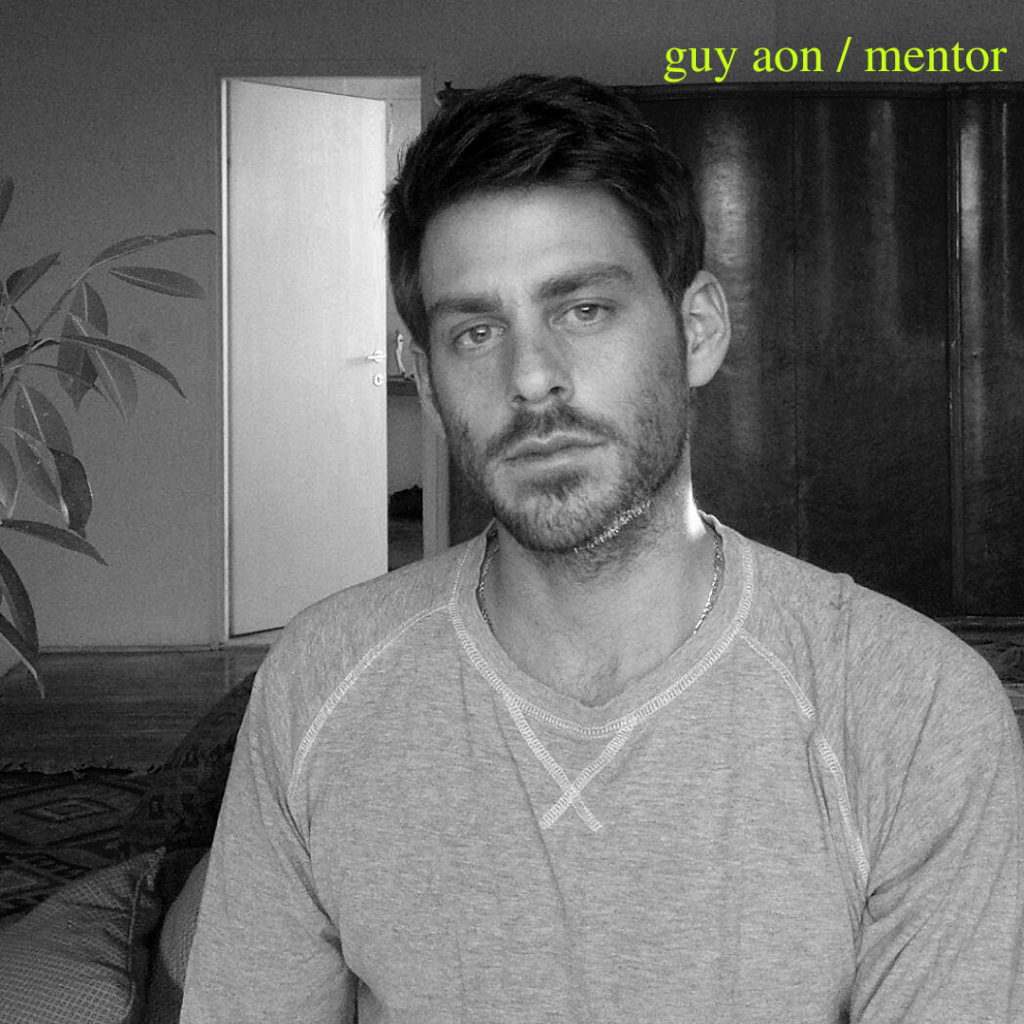 Guy Aon
Artist

Aon lives and works in Tel Aviv. Trained as a photographer, a plastic artist, and as an industrial designer, Aon's work in the field of visual arts revolves around his research on the interaction between image and object, with a particular emphasis on the human body.

His work has been presented in nine solo exhibitions and multiple group exhibitions, including the Laurie M. Tisch Gallery in New York; Rosenfeld Gallery in Tel Aviv; the MOM gallery, Hamburg; the MOCAK Museum of Contemporary Art, Krakow; and Museo de la Ciudad Querétaro, Mexico.
Aon holds an BFA from the Bezalel Art and Design Academy in Jerusalem (2014) and a Masters in Design also from Bezalel (2019).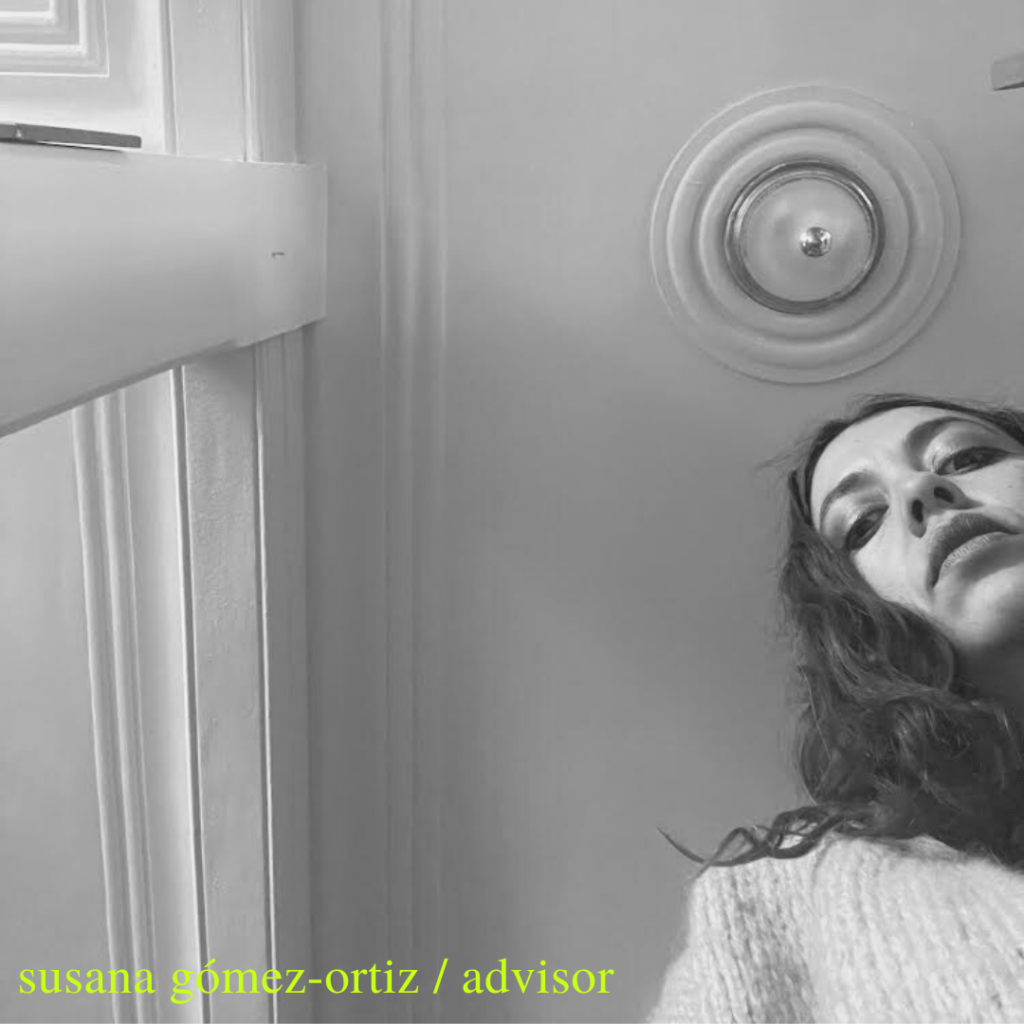 Susana Gómez-Ortiz
Artist and gallerist

Studied Philosophy at The Universidad Autónoma de Mexico, UNAM, at the end of the 90s. Continued her studies at La escuela Nacional de Pintura, Escultura y Grabado "La Esmeralda" from 2004 to 2008, rediscovering theory again. Devoted her time to reflecting on the different media such as video, installation, objects, and drawing. The common thread of his work oscillates between wear and tear, identity, the body, the container, eroticism and melodrama.
In 2016, Susana created the independent space Estudio Marte in the Santa María la Ribera neighborhood. Today she continues to direct this space, organizing exhibitions, residencies and different activities related to art and culture.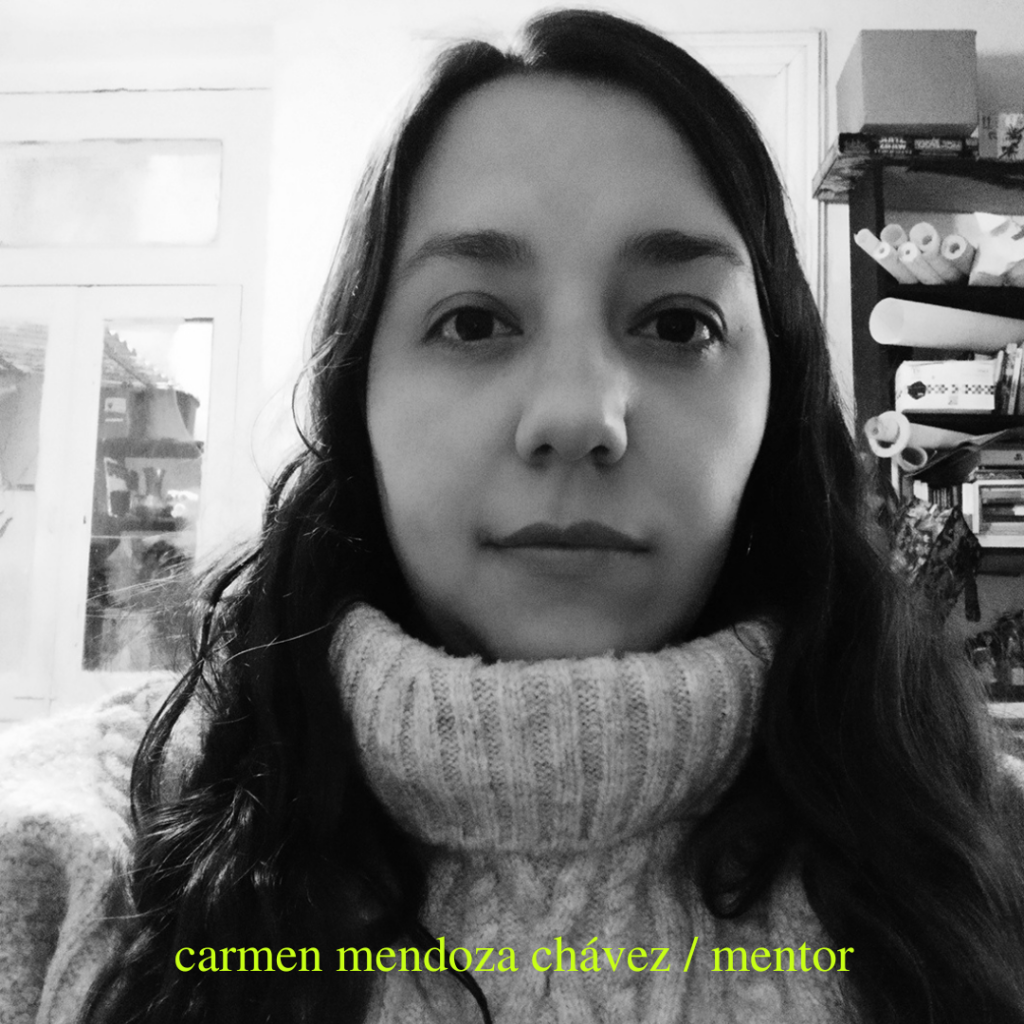 Carmen Mendoza Chávez
Artist

Mendoza studied Fine Arts at the ENPEG La Esmeralda in Mexico City. Scholarship holder of the Young Creators program in two editions in 2020/2019 in the Drawing discipline and in 2016/2015 in Alternative Media of CONACULTA, she holds a Master's degree in Visual Arts from the graduate program of the Faculty of Arts and Design of the UNAM.

Her work has been presented in solo and group exhibitions, in institutions such as the CENART, Centro de la Imagen and La Universidad Nacional Autónoma de México, in Mexico City. She was selected in the 17th. International Triennal of Small Graphic Forms, in Lodz Poland and the Latin American Cultural Center in Breslen Belgium.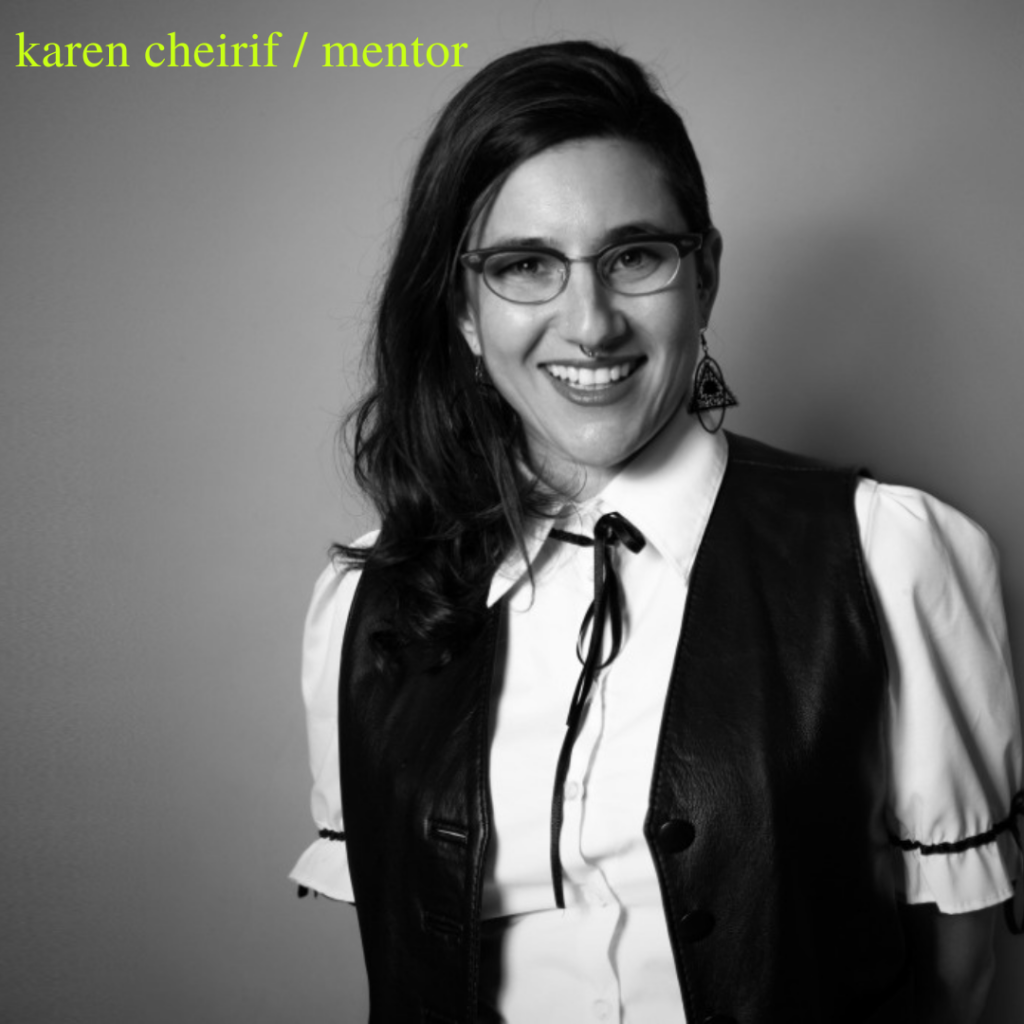 Karen Cheirif
Artist

Cheirif's art production ranges in media from sculpture, installation, action, drawing, and space intervention. Through materiality and its transformation, the artist reflects on time, existence, consciousness and the self starting from an intimate dimension.
Cheirif proposes as an objective of her work, the confrontation with the viewer from a direct experience of different spatial, formal and sensory relationships.
She holds a Master's degree in Visual Arts from FAD / UNAM, Mexico.
She also holds a bachelor's degree in Architecture from the Universidad Iberoamericana, and one in Plastic and Visual Arts from ENPEG, La Esmeralda.